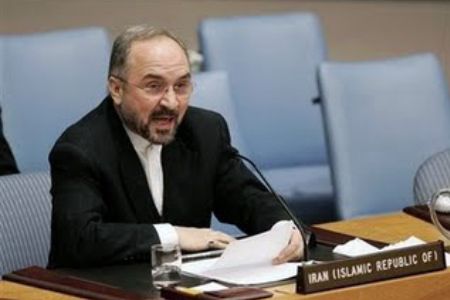 Tehran has confirmed that it will be vying for the position of rapporteur in the United Nations General Assembly's First Committee for its 68th session. It will be challenged by another regional country for the post, Kuwait. Iran's bid to occupy such an important post has been criticized by Israel and the United States. Campaign for the post has already begun.
The First Committee oversees the decisions linked to disarmament and international security of the U.N. It is involved in all disarmament and international security matters, cooperation in the maintenance of international peace and security, as well as principles governing disarmament and the regulation of armaments. Its rapporteur will be responsible for making reports on the proceedings of the committee and sessions will commence in October.
Israel is deeply worried about the bid. Its ambassador to the U.N, Ron Prosor, said voting for Iran as a rapporteur while taking into consideration the importance of the committee "is like inviting Assad, the Syrian dictator responsible for the death of 100,000 of his own people, to be the head of the population census bureau."
Tehran has not replied to the comments of Ambassador Prosor but the spokesman for its mission to the U.N said their interest to occupy the post is "a normal routine by a member state." The committee has 193 members.
Prior to submitting its candidacy to the committee, Iran withdrew its candidacy for the U.N. Human Rights Council without forwarding any reasons. This candidacy was also heavily criticized by Israel and the United States.
One of the reasons behind Israel and the United States criticism of Iran's dossier is its controversial nuclear program. They want Tehran to bring a halt to the operation but such calls have fallen on deaf ears.