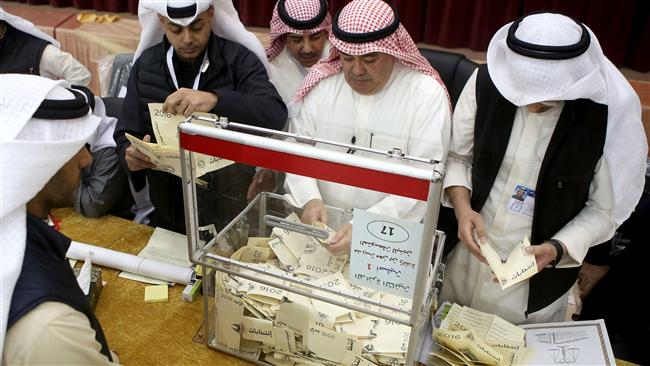 The Kuwaiti parliamentary elections have ended with opposition parties winning around 24 of the parliament's 50. The results also showcased the arrival of 30 new MPs in the parliament and many of them have been elected on the basis of rejecting austerity measures planned by the government. Emir Sheikh Sabah Al-Ahmad Al-Sabah who had dissolved the parliament earlier in October due to "regional risks" and "security challenges" called on the newly elected MPs to uphold the "trust" given to them by the electorates as he wishes them luck in "serving the homeland." Around 65% of eligible voters took part in the elections.
The formation of the new parliament is not expected to end the dispute between the government and the lawmakers over increasing petrol prices. Reform policies are also expected to be challenged as Ibrahim Al-Hadban, a political science lecturer at Kuwait University, opined that results could be seen as a punishment to the former parliament who did not object to the government's reform and austerity policies. Voters dealt a heavy blow to candidates from the outgoing parliament, with more than half of them not being reelected. Two of three cabinet ministers also failed in their bid for re-election.
Former Speaker Marzouq al-Ghanem, after his reelection, admitted that the country is going through a "sensitive, critical and important stage" while stressing the need for political stability and the prioritization of economic development.
Kuwait is trying to drastically reduce public spending and subsidies after it recorded its first budget deficit, in its 2015 fiscal year, but the move is being contested by the population. The country generates most of its income from oil and the low prices in the market are forcing the government to implement strict policies. Last year's budget deficit reached KWD 4.6 billion (USD 15.3 billion).