"It seems counterintuitive, but the only way you're going to keep Iraq together is to give up power from Baghdad," Kurdistan regional Deputy Prime Minister Qubad Talabani said during an interview at the Kurdish diplomatic mission in Washington with The Associated Press. He said the Sunnis should have a similar autonomous government like the Kurds and the political structure in place should leave if ever Iraq is able to overcome its fight against the Islamic State of Iraq and Syria (ISIS).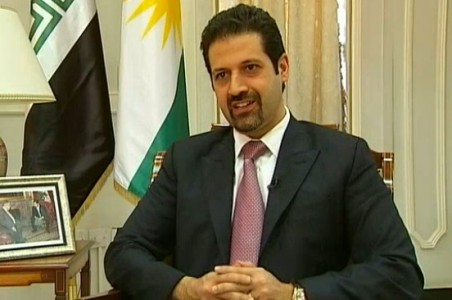 Talabani is concerned about the ISIS enjoying support in the Sunni dominated areas and warned that a combat victory over the extremist group will only give birth to ISIS-2 if Iraq's political structure remains unchanged.
The idea of governing the country on sectarian lines has been popular among Sunnis especially after the withdrawal of U.S combat troops three years ago. Baghdad and Washington are against such a division. The U.S fears that setting up autonomous regions will mean the end of Iraq as a country while a senior State Department official considered plans for a Sunni-ruled region to be premature. Talabani acknowledged that partitioning Iraq now would require a major culture shift. Sectarian violence between the Sunnis and Shiites happens almost daily in the country.
The actions of former Prime Minister Nouri al-Maliki government has led to widespread frustration among minority Sunnis and Kurds, and even some Shiites who make up about 60% of Iraq's population. It is believed that Maliki's government contributed to the Sunnis supporting the ISIS at its early stages. Talabani hailed the new Prime Minister Haider al-Abadi as a pragmatic and practical leader who can to ease the tension in the country. Both Maliki and Abadi are Shiites.