The annual summit of member nations of the Gulf Cooperation Council (GCC) has started in Qatar. The meeting promises to be fruitful after the announcement of the formation of a regional police force that will be based in Abu Dhabi. A plan to form a joint naval force was revealed and discussions to form a joint military command are ongoing. The security threat posed by terrorists and the tension between Iran and some members of the GCC could have accelerated the organization's determination to form a unified defense force.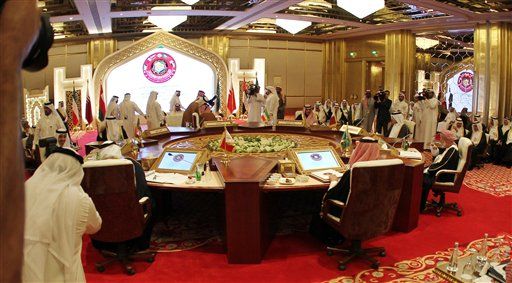 Emir Sheikh Tamim bin Hamad Al Thani of Qatar told dignitaries present at the opening ceremony that preventing terrorism is better than trying to cure it after its expansion. He urged countries to strengthen their cooperation against it since they are left with no other choice but to face terrorism. Some countries in the GCC are participating in the airstrikes against the Islamic State militants in Iraq and northern Syria.
While the foreseen naval force is expected to be based in Bahrain and the military joint command in Riyadh, the police force that will be established in Abu Dhabi will be known as GCC-Pol and will be an Interpol-like force operating within the GCC boundaries, Qatari foreign minister Khalid bin Mohammed Al Attiyah clarified. Omani political analyst Ahmed Al Mukhaini said Oman wants to host the military headquarters.
There are doubts whether the GCC will be able to form a unified military command proposed by Riyadh at last year's summit because announced past projects such as political union, common currency, and more intertwined economies are yet to become a reality.
In 1984, GCC countries worked together to form Peninsula Shield, a police force composed of officers from member countries.