The deal concluded between Bahrain and Great Britain about the expansion of a British permanent naval base in the Gulf Emirate ignited demonstrations and harsh criticism.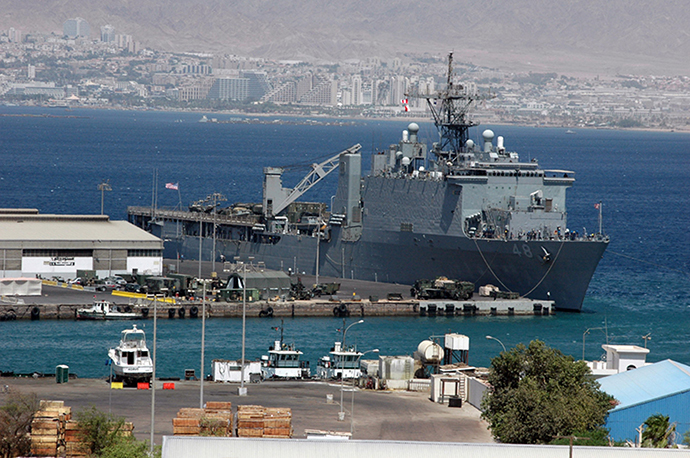 While critics claim that it is a reward for Britain's silence on Human Right abuses in Bahrain, the two governments assert the base will help address security threats.
Under The agreement reached at the 10th Regional Security Summit convened in Manama by the International Institute for Strategic Studies December 5 to 7, Bahrain will finance the largest part of the estimated $23million required for the expansion of the naval base.
Bahraini Foreign Minister Khalid al-Khalifa said the agreement will promote cooperation and enhance joint efforts for regional security and stability amidst rising regional threats.
Britain's defense secretary Michael Fallon said it will help reinforce stability in the Gulf as the U.S focuses on the Asia-Pacific region. The expansion of the base will begin Britain's long term presence in the area and mark the end of their 40-year short-term policy in the Middle East, he stated. Britain pulled its military out of the Gulf in 1971.
Demonstrators have condemned the agreement and five Bahraini societies led by al-Wefaq Society have released a statement stressing that "the redeployment of British troops in Bahrain at present is reason for strong concern." Nabeel Rajab, head of the Bahrain Center for Human Rights, criticized the British government for supporting "an oppressive regime." The House of Commons foreign affairs committee questioned the agreement due to Bahrain's human right records.