Iraq: PM sends 36 military home despite ongoing war
Prime Minister Haider al-Abadi has removed 26 military officers from their posts, sending 10 others to retirement due to incompetency, lack of integrity and courage. He has also named 18 new commanders. The announcement came after Iraq's most influential Shi'ite cleric, Grand Ayatollah Ali al-Sistani, said on Friday that corruption in the armed forces had enabled Islamic State to seize large chunks of Iraq.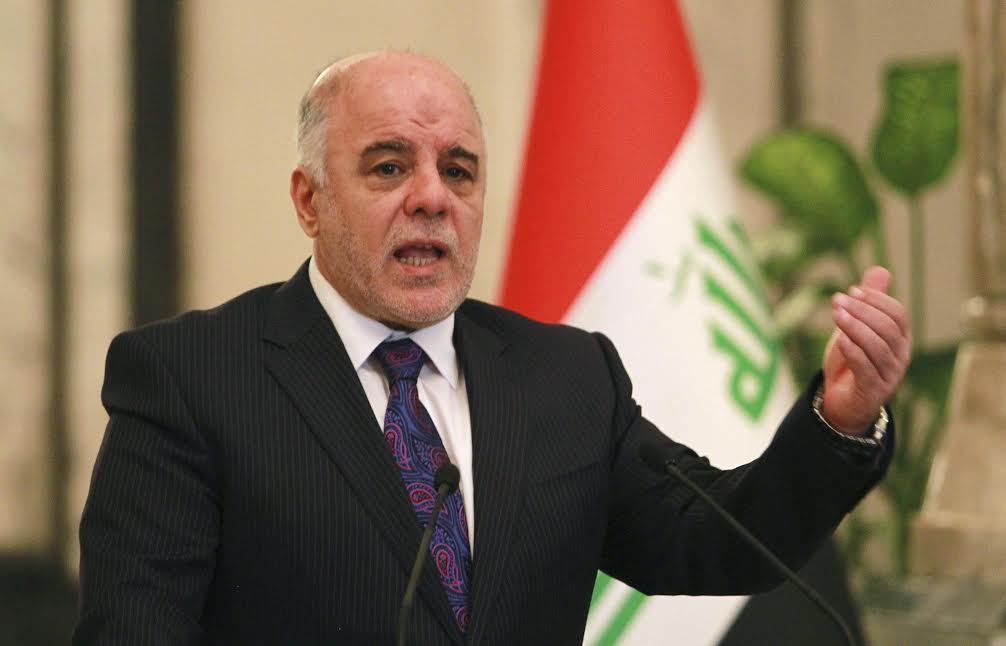 Al-Abadi became Prime Minister in August after Nouri al-Maliki was accused favoring Shiites in state administrations and the military. Critics say Maliki built the army on sectarian and personal loyalties rather than on national and professional grounds. This is the first major move Al-Abadi has made in the army since his arrival.
Prime Minister Al-Abadi defended his decision in a broadcast on the state television. He said that "the military leadership should have competence, and this is an important thing, as it is not possible for someone who is not efficient to do his work properly." He noted that "the second thing is integrity, as efficiency without integrity produces a vacuum" before adding that "the third is courage; so that the soldier will fight in a proper way when he sees his commander has such qualifications."
It can be recalled that when the Islamic State started its campaign in Iraq, some of the posts were abandoned by the military rather than fighting them. The Former Prime Minister, now occupying the post of Vice President, is blamed for the poor state of army. Al-Abadi seeks to restore the army's professional capabilities, with the help of the United States, which has sent a few hundreds of advisors and trainers to Baghdad.
Iraq has started to push back the Islamists with the help of international airstrikes.
Short URL: https://me-confidential.com/?p=8770
Posted by
Jaber Ali
on Nov 13 2014. Filed under
Headlines
,
World News
. You can follow any responses to this entry through the
RSS 2.0
. Both comments and pings are currently closed.