Israel : Tel Aviv wants UN's Hamas "terrorist organization" recognition
Israel has decided to launch a campaign at the United Nations for the recognition of Hamas as a terrorist group by the world body. It is claiming that it has evidences to showcase the "international crimes" of Hamas. Israel is hoping that its case will be supported by other countries since it is not the only country that considers Hamas as a "terrorist organization."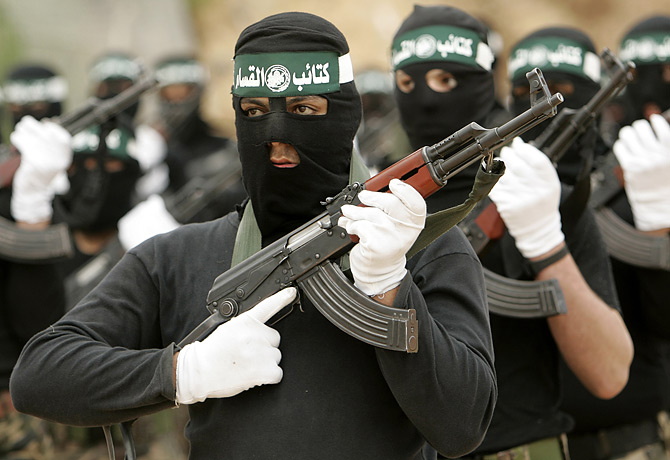 Israel's Ambassador to the UN, Ron Prossor, claimed that UN's policies about terrorism are not coherent. He said that when the UN is referring to Hamas, "one would think that we were speaking about an organization that coincidentally found itself in a conflict not its own. It's time that the United Nations begin to deal with the threat that terrorism poses. It's one thing to give a green light to political terrorism, something which we have seen the UN excel at, but the terrorist attacks which Israel faces on a daily basis must be condemned."
Israel' major ally, the United States, is expected to support the move.
The fight to get Hamas considered as a "terrorist organization" will begin this week when Colonel Noam Neuman, Head of the International Law Department in the IDF's Military Advocate General Corps goes to the UN headquarters with Ehud Keinan, the legal adviser of Israel's Ministry of Foreign Affairs. They will present evidences aimed at convincing UN officials of the "international crimes perpetrated by Hamas, especially in regards to the building of terror tunnels, the use of civilians as human shields and the persistent shooting on civilian population centers."
This year, 50 days of continuous hostilities between Hamas and Israel has left hundreds of Palestinians in the Gaza strip and around a hundred of Israelis dead.
Short URL: https://me-confidential.com/?p=8702
Posted by
Jaber Ali
on Oct 29 2014. Filed under
Headlines
,
World News
. You can follow any responses to this entry through the
RSS 2.0
. Both comments and pings are currently closed.