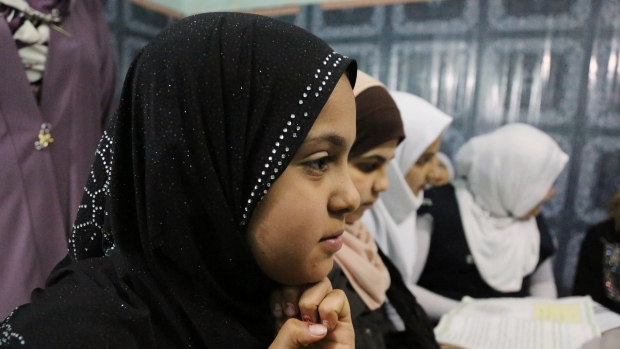 It seems that Iraq, which is currently dominated by the Shia religious groups, is heading towards approving the marriage of girls as young as nine.
The draft law, which was endorsed by Iraq's Council of ministers, has prompted an uproar of human right groups. The law restricts women's rights in parenting, divorce and inheritance. It was proposed by Iraq's justice minister, Head of the Fadila bloc, which has seven seats in the parliament and is a strong ally of the prime minister, Nouri al-Maliki.
Dubbed the "Jaafari personal status law", the draft law gives custody to fathers when women are divorced with children aged more than two years old. It also allows girls to divorce from the age of nine which means that they must have been married at that age.
Human Rights Watch's Middle East and North Africa deputy director, Joe Storl said the adoption of the "Jaafari law" would be a "disastrous and discriminatory step backward for Iraq's women and girls".
"This personal status law would only entrench Iraq's divisions while the government claims to support equal rights for all", warned the HRW official.
According to some analysts, this law shows that the Shia wants to resuscitate out-dated Islamic laws no longer relevant to 21st century. It also means that Fadila bloc wants to show its true colours and standings before the upcoming elections.
Despite growing criticism, Fadila bloc remains defiant, saying that those who disagree with this law are against Islam. Supporters of this law say it will be optional and will be enforced only on the Shia.
But opponents of this draft law say it is humiliation to women and to Iraqis in general. Some Iraqi Sunnis described the law as a disaster not just for women but for children, saying that it shows that Iraq is slipping backwards fast.