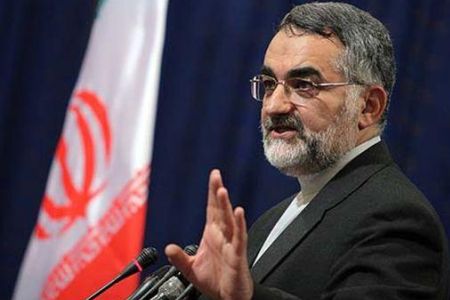 Alaeddin Boroujerdi, the head of Iran's parliament foreign policy committee, has claimed that Lebanese Foreign Minister Adnan Mansour was right when he said that the desire of the United States to attack Syria has a hidden agenda against the region. Iran and the U.S have been engaged in a war of words for a long time.
Minister Adnan Mansour considered the ongoing plan of attacking Syria as a "plot against the region's security and stability." His comments were backed by Boroujerdi while in Lebanon for a courtesy call on Caretaker Prime Minister Najib Miqati. Both countries have openly criticized a military operation in Syria. President Michel Suleiman wants the United Nations to oversee the decisions regarding allegations of chemical weapons as he highlighted "the dangers that could result from any foreign military intervention."
Lebanon wants a political solution to the war and has refused to offer its territory to be used as a base or support ground to launch attacks on Assad's forces.
Neighboring countries are afraid that a military intervention in Syria will set the turbulent region on fire. There have already been reports from sources that Israel will be targeted if Syria is attacked.
Alaeddin Boroujerdi has advised the White House "not to rush… on taking a military action" and hopes that the U.S Congress "would have the same level of self-restraint and wisdom to prevent acts that threaten the security of the region."
Saudi Arabia, Turkey, Qatar, United Arab Emirates and Kuwait are in support of military action. Some of them are willing to participate in it.
The delegation led by Alaeddin Boroujerdi stopped at Beirut after visiting Damascus and will also be meeting Hezbollah's leader before leaving.