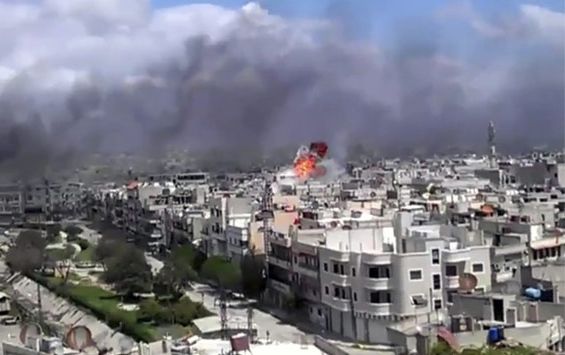 The Syrian civil war could be close to its end after the major allies of both parties, the United States and Russia, agreed that an interim government should be put in place no matter which side has the upper hand on the battleground. Details of their agreement are to be discussed in a peace conference to be held after August but the division of the opposition forces could further delay it as it continues to be an obstacle.
Russia's Deputy Foreign Minister and special Middle East envoy Mikhail Bogdanov said a date couldn't be fixed for the conference because there is still an ambiguity over the participation of the Syrian opposition. Russian officials consider it to be the duty of the US and its allies to bring the opposition over for the conference. Another Deputy foreign minister, Sergei Ryabkov, said that confidence between partners is needed to find a solution. Ryabkov added that they can assure that US needs to be "more energetic, with the faith that this (conference) is possible and necessary, to work with the opposition."
Analysts remain pessimistic about the conference, considering that pro-government forces have been gaining grounds in recent weeks. Spirits are high among the US delegation as Kerry said that the meeting with Foreign Minister Sergei Lavrov was "constructive and productive." The august conference will be a continuation of the plan adopted last year at meeting on Syria in Geneva though parties remain divided on the participation of Assad and his family in a transitional government.
The war in Syria has been sustained by the international support both parties are enjoying from different countries. More than 95,000 people have lost their lives and millions remain displaced.