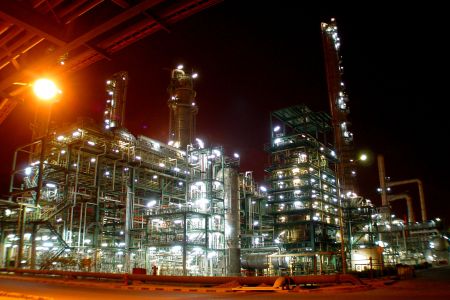 The Managing Director of Iran's National Petrochemical Company (NPC), Abdolhossein Bayat, said that the country will be controlling 41% of regional petrochemical production in the next 7 years, during his speech at the opening ceremony of the 10th International Petrochemical Forum in the capital. Officials of the company claim that they presently provide around 25% of Middle East's petrochemical products.
Iran is hoping to reach this percentage by establishing 33 new petrochemical complexes nationwide. The complexes will be built along the shores of the Oman Sea, in the Chabahar Free Zone, in the Persian Gulf, Sarakhs in the northeastern parts of country and southern Iranian port cities of Mahshahr and Assaluyeh. When operations in ongoing petrochemicals projects begin, Managing Director Bayat believes that they will be able to reach a production capacity of 100 million tons annually, by the end of the country's Fifth Five-Year Economic Development Plan in 2015.
The country's production has already bypassed the 50 million tons mark two years ago. However, its production capacity falls short of Saudi Arabia's status as the leading producer and exporter in the Middle East. Two years from now, NPC is hoping to account for 38% of the Middle East's petrochemical production. These developments showcase that Iran wants to be the biggest petrochemical producer in the region as it continues to expand the range and quantity of its production in recent year.
The exportation of petrochemicals mainly to Asia earned Iran $12 billion in the last Iranian calendar year which ended on March 20, 2013.  The Director for Planning and Development of the company, Ramezan Oladi, said exportations of petrochemical products were 37,5% of the country's non-oil exports and 47% of industrial exports in the same year.