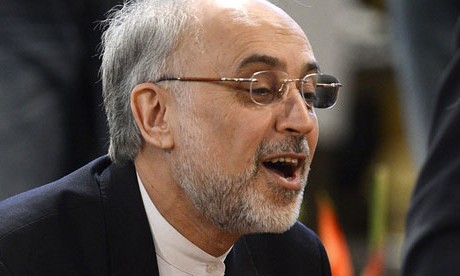 A long awaited announcement was made on Sunday from Munich: a new round of talks on Iran's nuclear activities would be held in Kazakhstan.
Iranian Foreign Minister Ali Akbar Salehi who was taking part in a Security Conference held in Munich, Germany, said on Sunday that the Kazakhstan meeting would be tentatively held on February 25.
The meeting will involve once again Iran, which will be represented by a foreign policy advisor, and the six major powers, namely the U.S., the U.K., France, Germany, China and Russia.
The announcement was received with relief on the part of the European Union, the discussions co-coordinator, which has unsuccessfully proposed several venues and dates since early December.
US Vice President Joe Biden who was taking part in the same conference had proposed on Saturday direct US-Iranian talks on Iran's nuclear program.
In response to this proposal, Salehi said Washington must come to the table with "authentic intentions" to improve the relationship between the two countries, whose diplomatic relations are severed since 1979.
Three rounds of discussions were held last year but they failed to end the standstill.
According to analysts the last discussions were not conclusive because the west did not offer a fair bargain to Iran and did not put a major sanctions relief on the table. These analysts argue that if the US and Europe genuinely want to end the nuclear threat, they will have to agree on what "the Iranians will get in return".