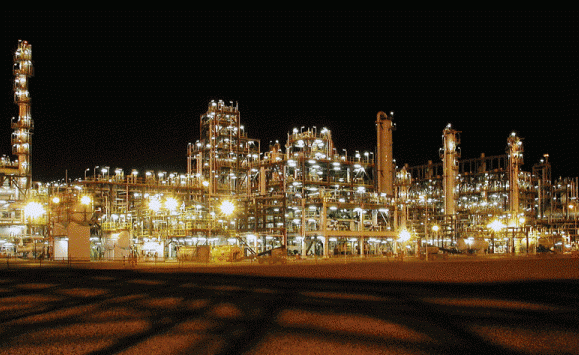 Abu Dhabi Oil Refining Company (Takreer), a subsidiary of Abu Dhabi National Oil Company (ADNOC), has concluded an EPC (Engineering, procurement and construction) agreement deal with the South Korean engineering giant Samsung for the construction of a carbon black and delayed Coker project in Ruwais, west of Abu Dhabi. Samsung has been handed the rights to build the plant estimated to cost $2.48 billion.
The plant is part of ADNOC's strategic diversification of production and promoting further integration within its companies. It will also help in the provision of necessary raw materials for local petrochemical industries and aluminum companies. The project will also boost Takreer's operation profits.
The execution of the project will be honored as a single EPC contract and on turn-key basis. The plant will be tasked with transforming the overall heavy oil produced by the company's current refineries and the new refinery (under construction) in Ruwais into light petroleum derivatives, in addition to the carbon black used by the Abu Dhabi Polymers company (Borouge) in manufacturing pipelines and cables, as well as anode quality coke to be used in local aluminium smelters.
Works have to be completed by Samsung in January 2016 and in a released statement from the South Korean company, the facilities will be able to produce 40,000 tons of carbon black per year and process 30,000 barrels of crude oil a day after their completion. Carbon black is used as a pigment and reinforcement material for auto tires, while delayed Coker is used in oil refineries.
Within a period of 5 years, Samsung has won a sum of $9.1 billion in eight orders from ADNOC.
The signing ceremony was attended by Sultan Al Mehairi, Adnoc's director for Marketing and Refining, Kwon Tae Kyun, Ambassador of South Korea amongst others.