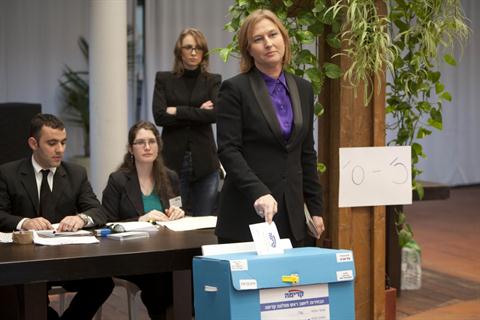 The dispute over the Tal law deepens as the Kadima party pulls out of the coalition government formed in May because of the failure to reach a consensus over the inscription of the country's ultra-Orthodox Jews (Haredim) in to the military.
Kadima has 28 seats in the Knesset and it is the biggest party in the parliament. It announced its withdrawal from the Netanyahu coalition led government after only three of its Knesset members wished otherwise at a faction meeting in their headquarters. The party's chairman, Shaul Mofaz, blamed Prime Minister Netanyahu for pushing the party thus far after barely 70 days of partnership. He said  "Netanyahu's proposal contradicts the ruling of the Supreme Court of Justice, does not conform to the principle of equality, is disproportionate and does not meet the tests of effectiveness that are set down in the Supreme Court's ruling, or the principles of the committee on equalizing the burden of IDF service." He added that the dissolution of the Plesner committee by Netanyahu also contributed to their withdrawal.
A battle of words has emerged. Mofaz's resignation letter described Netanyahu's actions as "narrow political interests" before accusing him of collaborating with the Haredim rather than the rest of the population before adding that he lacks "the willingness, determination, courage nor leadership to fill your current duties." The Prime Minister replied by regretting the Kadima's decision "to squander an opportunity for a historic change" insisting that he couldn't afford "tearing up the Israeli society" as changes should be done "gradually."
The Tal law has been considered unconstitutional by a Supreme Court ruling and if there is no replacement by the end of the month, the General Security Service Law for Universal draft is being urged to take over.