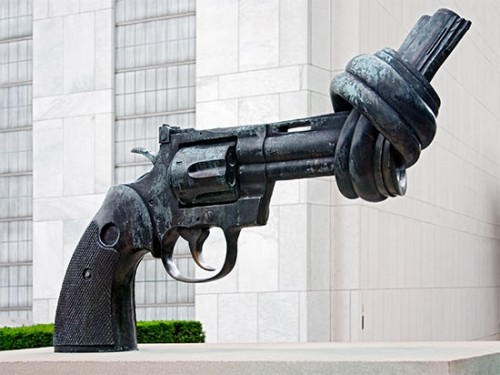 Palestine has scaled another bar in its fight for statehood and recognition at the United Nations thanks to the solidarity of the Arab Nations. The U.N. conference on an arms trade treaty set to begin on Monday was delayed by a day when Palestine was refused a place at the conference.
Its presence was opposed by Israel, the United States and the European Union but was heavily supported by the Arab nations, led by Egypt, as they insisted that the conference could only go ahead in the absence of Palestine if only the European Union is barred from being represented. Such a diplomatic push-and-pull over representation ended up with Palestine being present at the opening ceremony on Tuesday, according to observers, although the solution to the diplomatic tussle is yet to be made public.
Sources close to Arab and Israeli delegates have said that Israel won't be taking part if the Palestinians obtain conference recognition. Palestine has not long ago obtained recognition from UNICEF as it continues to strive for international recognition by asking for a full U.N membership which was blocked by the Security Council in September. Palestine has a U.N observer status.