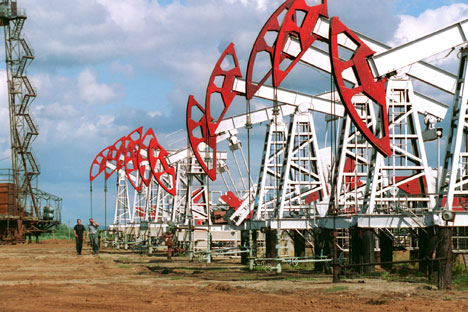 Russian oil company Bashneft has won a contract to explore for oil in Iraq's southern provinces of Muthanna and Najaf. Two other big Russian oil firms, Lukoil and Gazprom, have already won exploration bids in Iraq which is looking forward to boosting its crude output and industry.
Last May, Iraqi authorities have launched auctions for the exploration of oil and natural gas in 12 untapped zones. However, the tenders drew little interest from international companies due to tough contract terms, high operating costs and fragile security situation. Only three bids out of 12 were awarded to consortiums led by Kuwait Energy, Lukoil and Pakistan Petroleum.
Iraq is sitting on the world's fourth largest oil reserves. Its oil revenues account for nearly 95 pc of the country's budget.  The OPEC member country produces three million barrels a day and hopes to push up daily oil production to 12 million barrels by 2017.