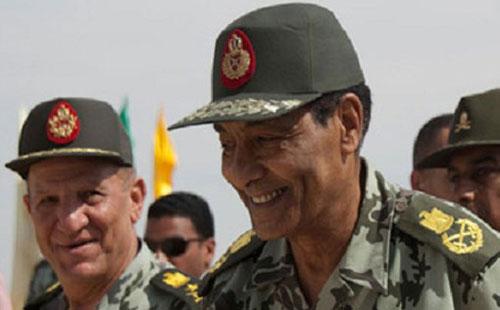 The military personnel have regained the rights to arrest civilians after a decree from the justice minister was published on the 13th of June. The new decree will come in to effect on Thursday and will reinstate the rights which were given by the Emergency Law which expired on 1st May. It will remain effective until the country has a new constitution.
The military police and intelligence can arrest, detain for long periods and try citizens at military tribunals. Human rights group had voiced out their anger at the decree because they believe it gives the military impunity and affirms the power of the ruling military council which is supposed to hand over power by the 1st of July. The justice ministry backed its decision with the claim that it is in accordance with "the context of continued maintenance of security by the armed forces in cooperation with civilian police, and in the absence of the emergency law and potential turbulence that could erupt after elections."
The first round results resulted to some protests around the country and the run-off elections are to be held during the weekend between the Muslim Brotherhood's Mohamed Mursi and Ahmed Shafiq, Mubarak's last prime minister.
Egypt's transition to a democratically elected government is facing a standstill because the newly elected commission to draft the constitution is receiving criticisms from the liberals and Christians. The first one was suspended by an administrative court because of a boycott from liberals, moderate Muslims and the Coptic Church who criticize it of being heavily populated by the Islamists.