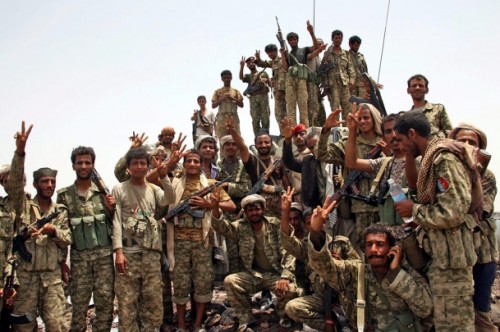 The government forces have gained significant grounds against Al-Qaeda-linked Ansar Al-Sharia in their last confrontations which forced them to abandon two of their major strongholds; Zinjibar and Shaqra. The militants of the Ansar Al-Sharia have now regrouped in a town called Azzan.
Residents of Azzan have already started leaving when the town came under drone attacks shortly after the arrival of the militants. The government forces supported by tanks, airplanes and the US army's guided drones have also gained the support of the locals who are against Ansar Al-Sharia. They have gone to the extent of taking up arms against them.
If the recent victory is a major one and has levied a heavy blow on Ansar Al-Sharia, the interior minister is much more worried about the strategies the wounded enemy will now imply. It has fears that Al-Qaeda-linked militants might from now on turn their attention on the population and public institutions. It has decided to beef up security in the capital and areas that it considers vulnerable to attacks. It could be read in a released statement that the "Security forces have warned that Al-Qaeda, in light of the humiliating defeat, could resort to terrorist operations to take revenge for the great victory achieved by the armed forces in destroying the dens of terror in Jaar and Zinjibar."
The government forces have been engaged in fighting the militants for more than a year after the latter profited from the weakness of the former government to capture the vast majority of Yemen's Southern peninsula. The new government is now forcing them on their back heels but the militants have promised to propagate the war across the country.