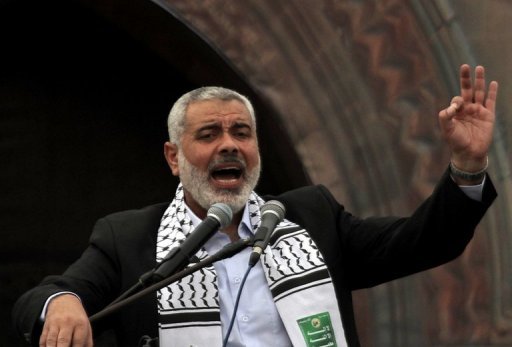 Hamas prime minister in the occupied Gaza Strip, Ismail Haniya has started a new regional tour to raise funds to alleviate the ongoing sufferings endured by the Palestinians besieged in the coastal enclave.
Mr. Haniya, who has already visited Doha where he was received by the Emir of Qatar, will make stops in Iran and several Arab countries for talks on the deteriorating humanitarian situation in the occupied Palestinian territories and the urgent need to lift the siege imposed on Gaza.
It is the second foreign trip in two months for the leader of the Palestinian Islamist militant movement. The Hamas PM, who has not left the isolated Palestinian Gaza enclave since 2007, has visited recently Egypt, Sudan, Turkey and Tunisia.
Iran, under growing international economic sanctions for its nuclear program,
is the major aid donor and supporter of Hamas in its fight and actions against Israel and Fatah movement of president Mahmoud Abbas.