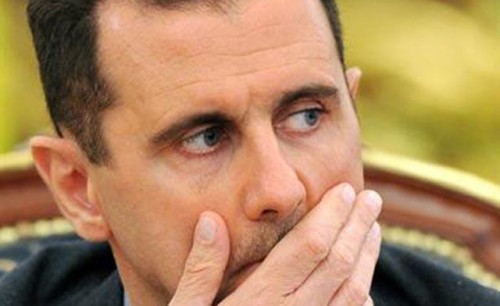 Turkish President Tayyip Erdogan called Syria's president Bashar Assad "a terrorist" stressing that it is impossible to reach a peace deal with him.
"Al-Assad is definitely a terrorist who has carried out state terrorism," Erdogan said at a televised news conference with his Tunisian counterpart Beji Caid Essebsi in Tunisia's capital Tunis, on Wednesday.
Erdogan's comments were his sharpest against the Syrian president in months, and came as Turkey, Russia and Iran are trying to advance peace efforts.
Syria's peace efforts remain at an impasse with the opposition insisting that Assad have no role during a political transition and the government refusing to even consider such a demand.
Turkey backs the opposition, while Russia and Iran are close allies of Assad. The two countries' support has tipped the nearly seven-year war in Assad's favor.
Though Turkey has long demanded Assad's removal, it is now more focused in Syria on the threat from Islamist militants and Kurdish fighters it considers allies of the Kurdistan Workers' Party (PKK), who, it says, have formed a "terror corridor" on its southern border.
The Syrian Foreign Ministry responded to the accusations made by the Turkish President stating:"Erdogan once again tries to mislead public opinion in Turkey, and to absolve himself of the crimes he committed against the Syrian people."