Egypt: Fitch Welcomes Pound Devaluation, Warns of Inflation Risk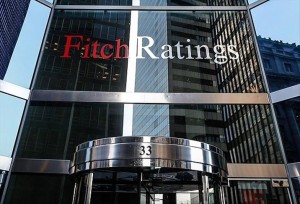 The Central Bank of Egypt's decision to devaluate the Egyptian pound by 14.4% against the US dollar was welcomed by credit rating agency, Fitch, as "credit positive" but added that "insecurity" and "political uncertainty" call for more measures as foreign reserves continue to dwindle and trade deficit widening.
The CBE has been auctioning foreign exchange to limit the fall of its reserves after the 2011 uprising but that has boosted the black market especially after successive low arrivals of tourists who provided the much needed foreign currency.
Inflation will probably increase as imports become more expensive and efforts to counter it by the CBE through increasing interest rates to 150points are expected to lead the government into borrowing from the IMF "if constraints on the supply of foreign exchange persist around current levels", Fitch stated.
Prime Minister Sherif Ismail ahead of the presentation of the cabinet's program to the parliament on Sunday said they want to reduce inflation to 9% while CBE said its medium term objective is not to surpass the 10% rate to maintain the pound's purchasing power. CAPMAS, the country's official statics agency, reported that annual inflation rate fell from 10.7% in January to 9.5% in February.
Although the devaluation brings the Egyptian currency "closer to the parallel market rate", curbing the unofficial rate in the black market and exchange bureaus will prove to be a challenge as the country gears towards "a difficult year of slower growth, high inflation and large financing needs."
The Central Bank plans to undertake a "flexible" exchange rate policy approach to restore "regular and sustainable foreign exchange trading within the banking system" but Fitch said raising interest rates after devaluation is a mean to "anchor inflation expectations."
Short URL: https://me-confidential.com/?p=12211
Posted by
Jaber Ali
on Mar 22 2016. Filed under
Finance
,
Headlines
,
World News
. You can follow any responses to this entry through the
RSS 2.0
. Both comments and pings are currently closed.