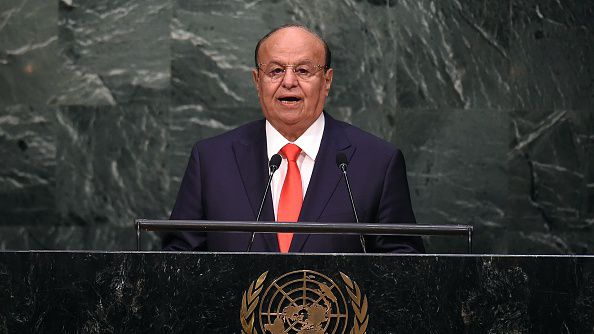 President Hadi decided to end diplomatic ties with Tehran due to the "series of violations" committed by Iran, including "stirring up sedition and unrest" in Yemen, Yemeni Foreign Minister Riyadh Yassin was quoted by Asharq Al-Awsat daily as saying.
The state media also announced on Saturday that the Hadi government had severed diplomatic ties with Iran.
The Hadi government which had fled Yemen for Saudi Arabia under the pressure of the Houthis retuned to Aden last month and hopes it will soon take over the capital Sana'a.
Minister Yassin said Iran has been "smuggling weapons, and supporting [insurgent] groups that mounted a coup against the legitimacy." Ending ties with Tehran was long overdue because it serves as an "operation point" for the "anti-legitimacy rebels" to whom it continues to give endless help, he said.
Iran has always denied supplying the Houthi Movement and their allies with weapons and ammunitions.
President Hadi accused Iran of trying to gain control over Yemen and the Bab-el-Mandeb Strait at the just concluded U.N General Assembly.
Yassin said the Iranian "deputy foreign minister's decision to walk out of the Organization of the Islamic Cooperation (OIC) meeting that called … for supporting the Yemeni legitimacy resolved the matter of severing diplomatic ties with Tehran."
Yemen will withdraw its embassy staff in Iran and gave Iranian diplomats 48 hours to leave the country.
Bahrain also recalled its ambassador to Tehran on Thursday and declared the Iranian chargé d'affaires, the highest diplomatic envoy in Bahrain, a persona non grata giving him a 72 hour deadline to leave the country.
Manama took the decision after it discovered on Wednesday a large cache of weapons and explosives in a Shia dominated neighborhood and arrested suspects allegedly linked to Iraq and Iran.