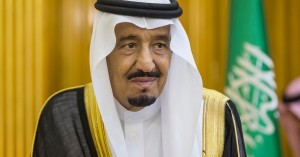 King Salman has reshuffled his cabinet for the second time with the first one dating back to last month. Compared to the first one, the King made major changes this time around signaling a shift at the top of the ruling Al Saud family away from princes. He also changed the crown prince he had first chosen after becoming King in January.
Reasons that led to the reshuffle have not been made public but a Royal decree that was broadcasted on state TV stated that former Crown Prince Muqrin bin Abdul Aziz requested to step down. Prince Mohammed bin Nayef is now the new crown prince and will also replace Prince Murqin as the deputy prime minister. Nayef will continue to hold his post as Interior minister and head of the political and security council; a coordinating body.
Veteran foreign minister Prince Saud al-Faisal was also reported to have requested to step down due to health conditions and has been replaced by the Saudi Arabian Ambassador to the U.S Adel al-Jubeir; making him the first person to hold the post outside of the royal family. Faisal has been serving as Foreign minister since 1975. He will now serve as an advisor and a special envoy of King Salman as well as a supervisor on foreign affairs.
The King's son Mohammed bin Salman has been named as Defense Minister and second in line to the throne but his position as head of the royal court has been handed over to Ahmed al-Sweilam.
The Chief Executive of Aramco Khalid al-Falih has been named as Health Minister. Mufrej Al Haqbani has replaced Adel Al Fakieh as Labor minster with the latter moved to the head of the economy and planning ministry.