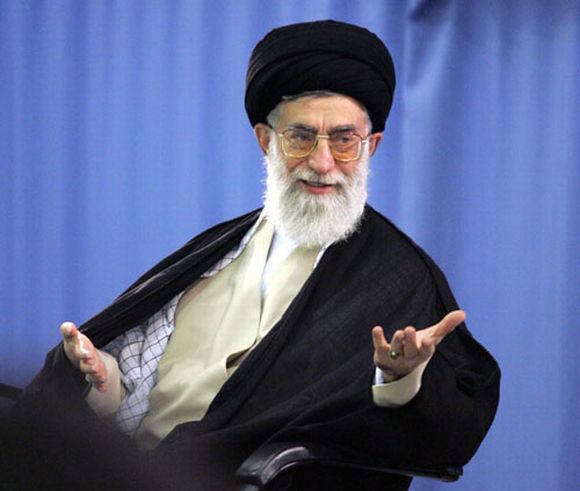 "After a period of silence by the other side, one of its officials has once again talked of options on the table," Iran's supreme leader Ayatollah Ali Khamenei said, alluding to remarks made by the Chairman of the US Joint Chiefs of Staff General Martin Dempsey although he stopped short of naming him.
Dempsey said last week that if talks fail to convince Iran to forgo its nuclear program, "the military option to ensure that Iran does not achieve a nuclear weapon is intact."
Khamenei has urged "all bodies from the ministry of defense to the army and the Sepah (Revolutionary Guards)" to take note of the remarks and further intensify their "military and defensive preparedness" saying that "even if they did not make these overt threats, we would have to be prepared."
The agreement of a framework deal is considered a giant step in the nuclear negotiations but tensions have been rising slowly as countries prepare to meet again with the hope of reaching a final deal.
Tehran has always denied that its nuclear program is for military purposes and Khamenei said the U.S "created the myth of nuclear weapons" to pinpoint Iran as a threat as he lambasted Washington for "unrestrained, destabilizing interventions" in the world.
The Supreme leader underlined that Iran "will never accept such stupid remarks" made by Dempsey which, he said, should be considered as "an official directive."
Neither the U.S nor Israel has ruled out a military operation to end Iran's nuclear program. "The other side is methodically and shamelessly threatening us militarily" Ayatollah Ali Khamenei said, warning that Iran "will defend itself quite powerfully […] like a strong fist against illogical aggressors."