The Middle Eastern countries continue to feed the growth of the world military industry. Emboldened by the oil revenues, these countries, including Turkey, spent about $170 billion on defense in 2013, according to a report released by the Stockholm International Peace Research Institute (SIPRI).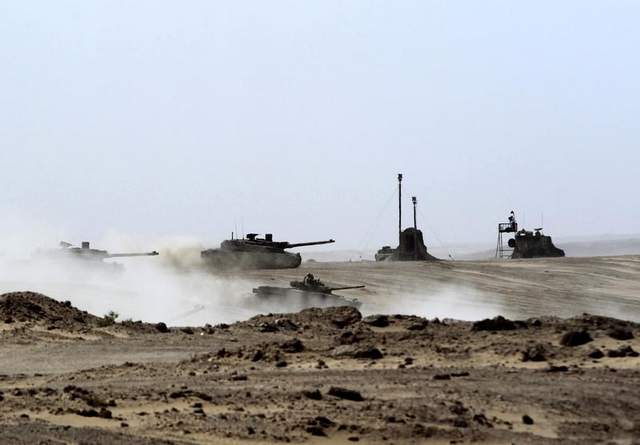 The growing trend in military expenditure in the Middle East has been confirmed by the defense and security experts of Jane's Aerospace who expect the defense market volume in this region to remain at around $820 billion until 2020.
According to the 2013 list of the biggest defense spenders, Saudi Arabia ranked fourth with $67 billion. Turkey came in 14th place with $19.1 billion followed by the United Arab Emirates spending $19 billion. Saudi Arabia, Oman and Bahrain doubled their defense expenditures between 2004 and 2014.
Due to the lack of transparency in their defense expenditures, Iran, Qatar, Syria and Yemen were not included in the report.
Military experts feel the armament race in the Middle East is likely to continue at an increasing pace particularly in the Gulf region despite decline in oil prices because of the persistent Islamist terror threat in the region and internal political and social turmoil of the Arab Spring.
According to the Stockholm International Peace Research Institute (SIPRI), the 2013 revenues of the 100 largest arms and military services companies totaled $402 billion.