The Deputy UN envoy to Syria, Ramzi Ezzedine Ramzi, will be holding several meetings this week with authorities in Damascus as part of efforts to end the war in the country. The fighting in Syria is between the government, the rebels and the Islamic State of Iraq and Syria (ISIS) as they all control some part of the territory.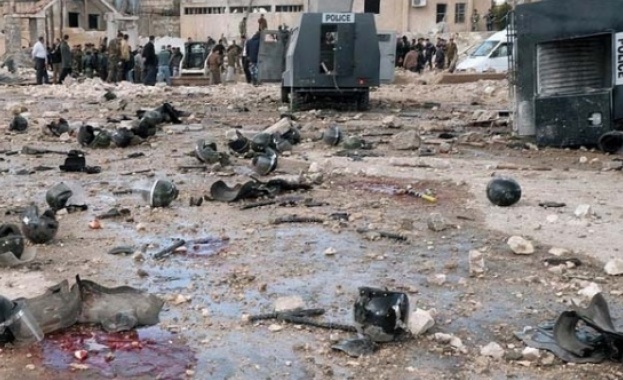 The arrival of Ramzi in Damascus came after Staffan de Mistura, UN Envoy to Syria, had constructive talks in Turkey with rebel groups concerning the city of Aleppo. Government forces are controlling the western side of the city while the rebels are taking care of the east since 2012. Mistura proposed a ceasefire plan to end the fighting in Aleppo. President Assad didn't rule out his proposal plan saying that it was worth studying.
The UN is hoping that a ceasefire in Aleppo could lead to its expansion in areas heavily affected by the war. Some of the conditions forwarded by rebels are the assurance of an effective guarantee that Damascus will stop ground oprations and will not redeploy its Aleppo forces to the Eastern Ghouta region to fight against rebel positions there. Foreign Minister Walid Muallem said the handover of heavy weapons by rebels and the return of local administration into the city will be part of any Aleppo ceasefire agreement.
More than half of Syria's population is estimated to have fled the country since the beginning of the clashes in 2011 when it all started as a protest march against Assad's regime. An estimated 200,000 are believed to have been killed since then.
The presence of ISIS in the northern Syria, that is part of its proclaimed Islamic State, could jeopardize peace efforts.