King Abdallah Bin Abdelaziz of Saudi Arabia has donated $35 million to help Western African countries fight the deadly Ebola virus which has killed so far over 6,000 people in these African impoverished countries.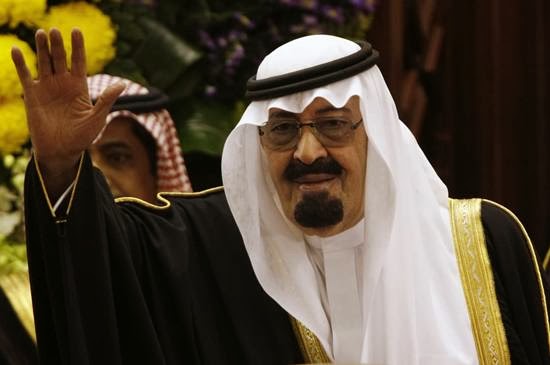 The Saudi grant will be used for the setting up of medical testing centers in Sierra Leone, Guinea, Liberia and Mali. The money will also be used to provide West African schools, bus & railway stations as well as airports with thermal sensors and medical examination equipment destined to keep public spaces safer.
This financial assistance will enable the Ebola-hit African countries to get the appropriate medical equipment that will allow governments to open schools for the current academic year. Pupils will be examined at entry to ensure they are infected, thus reassuring parents about the safety of their children at school.
In Geneva, the World Health Organization (WHO), health officials from West Africa and around the globe have started discussions on strengthening health systems to recover from the outbreak and prepare for future threats.
In other Ebola developments, Swiss researchers have temporarily suspended a human trial of the experimental Ebola vaccine developed by Canadian researchers after some of the participants reported some side effects.
Meanwhile, the Global Alliance for Vaccines and Immunization (GAVI) Alliance has pledged $300 million to buy Ebola vaccines, two weeks after it raised $500 million from an Islamic bond.
The money, raised through the International Finance Facility for Immunization Co, is the largest Islamic bond ever issued by a global non-profit organization, part of a trend to use bond markets to fund ethical projects.
GAVI, which is funded by governments and the Bill & Melinda Gates Foundation, has expressed readiness to begin procurement as soon as WHO recommends a vaccine for use.