Negotiations between Iran and five permanent members of the U.N Security Council plus Germany will begin once again in Geneva next week with the hope that a deal will be reached before the 1 July 2015 deadline. Progress was made during the last round of talks but huge differences still remain. Deputy Ministers will meet ahead of top-level talks that will kick-off on 17 December.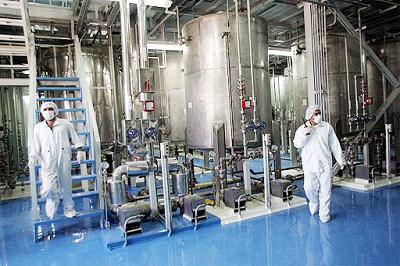 Tehran has always been adamant that its nuclear program is for peaceful purposes but the western countries are suspicious about its intentions and have been pushing for assurances that nuclear weapons will not be developed. The failure to get such assurances has led to sanctions being imposed by western countries and the U.N.
The talks are for the moment focused on the level and amount of uranium enrichments in Iran and relieving the sanctions that have been imposed since the program started. Iran wants to massively ramp up the number of its enrichment centrifuges that it claims will be used to fuel a fleet of power reactors to be built but the West wants the number to be reduced drastically. Enriched uranium at high impurities can be used to make nuclear bombs.
The timetable of the negotiation is to reach an outline deal by March and seal it with a technical agreement in July. Meanwhile, the progress made during the last round of talks will be respected. The November interim deal enables Iran to receive around $700 million in frozen funds per month until the July 2015 deadline.
Diplomats have hinted that the main obstacles at the negotiation table are the uranium enrichment and the sanctions relief that has badly affected Iran's economy.