The 27th anniversary celebration of Hamas didn't go unnoticed as around 2,000 armed militants marched through the streets of Gaza. The celebrations featured the presentation of weapons including a drone as well as the renewal of its determination to end "this illusion called Israel." Iran was single handedly named as the country that has offered the group an endless support.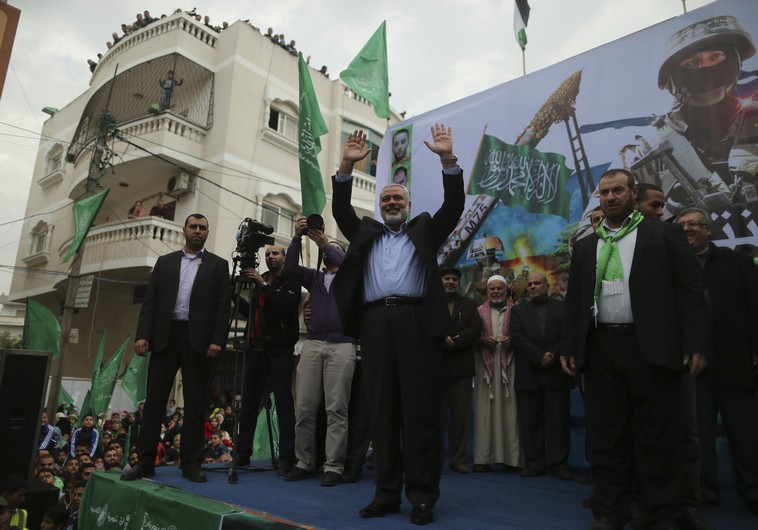 The celebration was Hamas largest show of force since the end of a 50-day war with Israel almost three months ago. The locally produced M75 which has a range of 80 kilometres and can reach both Jerusalem and Tel Aviv was among the heavy weaponry showcased. A Hamas drone was also in the air prompting Israel to scramble its jets to monitor it.
Khalil al-Hayya, a senior member of the group, vowed that "this illusion called Israel will be removed" by the hands of the Qassam Brigades; Hamas's military arm. Abu Ubaida, Qassam's Spokesman, was in a mask when he said that the rebuilding of everything that was destroyed in Gaza by Israel during the war is necessary to avoid a new round of hostilities. He went on thank all the countries that have been supporting the group. "First among which is the Islamic Republic of Iran which did not skimp on money, weapons and other things and provided the resistance with rockets," he said during his speech.
Tensions between Palestine and Israel mounted once more after the death of a Palestinian Minister during a confrontation between demonstrators and Israeli soldiers. Tel Aviv is being heavily blamed for causing the demise of the Minister leading to Palestinian president Mahmoud Abbas to put pressure on the UN Security Council for an end to Israeli occupation by November 2016.