The death of Palestinian Minister, Ziad Abu Ein, at a protest march has generated international outrage. Around 300 Palestinians were trying to plant olive trees in the village of Turmusayyain, in the West Bank; an area Israel also intends to use as an expansion for its Adi outpost. Palestinian President Mahmoud Abbas said unacceptable barbaric acts and brutal assault by the Israeli soldiers led to the minister's death and promised that necessary actions will be taken after the investigations. Prime Minister Netanyahu said Israel is willing to investigate the matter.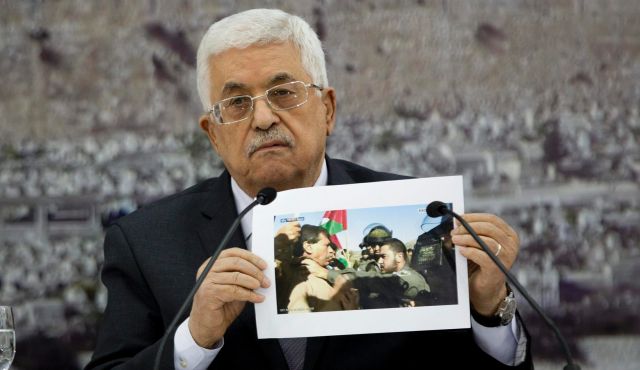 Minister Abu Ein also serves as the head of the Palestinian Committee Against the Wall and Settlements in the occupied West Bank. His death led to Palestine's Permanent Observer at the UN, Riyad Mansour, to remind the UN that Palestinians want international protection against Israeli occupation and extremist policies. Abu Ein is believed to have been targeted by the Israeli soldiers when tensions escalated.
A statement by OIC Secretary General Iyad Madani stressed that the minster's "killing" is another example of the heinous and dangerous crimes that describes Israel's policies.
The Israeli military in a statement said it is "reviewing the circumstances of the participation of Ziad Abu Ain and his later death" before proposing a joint Israeli-Palestinian investigation committee. Israel said Abu Ein's autopsy would be attended by Palestinian, Israeli and Jordanian pathologists. Jordan has criticized the Israeli army of frequently violating human rights.
The head of EU's foreign affairs, Federica Mogherini, lamented on the extremely worrying acts of the Israeli forces and called for an independent inquiry. The spokesman of UN Secretary General Ban Ki-moon said investigations must be swift and transparent but urged both sides to exercise maximum restraint and avoid further escalation.