France, Germany and Britain are drafting a UN Security Council resolution that seems to be softer than the one being drafted by the Palestinians and backed by the Arab League. The two resolutions differ on certain aspects. The Palestinian resolution could be submitted for a vote before the end of the year. Senior Israeli diplomats who wished to remain anonymous said they have been informed about the resolution being drafted by the three European countries.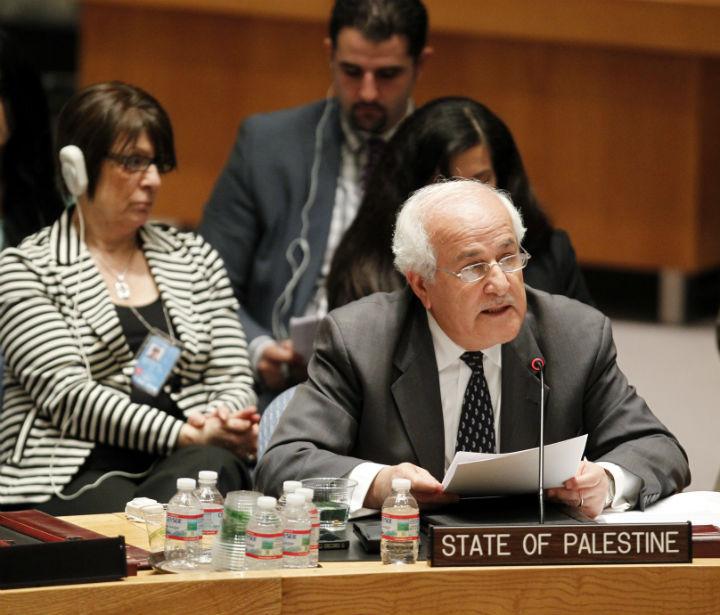 The Palestinian draft wants Israel to withdraw from the West Bank within two years and for Palestine to immediately become a full member of the UN. Senior officials of the Palestinian Authority stated that they have had conversations with Europeans and Americans but outcome didn't meet the Palestinians' minimum demands. They think that Germany is trying to soften the tone of the European resolution draft in such a way that negotiations will continue to be dragging for years. The officials said they can't accept a draft that doesn't include agreement on the border and a timetable for ending the occupation. They hinted they will go on with the draft to the Security Council despite the political crisis in Israel.
The draft of the three European countries pinpoints principles for an Israeli-Palestinian final-status deal and setting a two-year timetable for completing negotiations on such an agreement. A consensus has been reached for a Palestinian state based on the 1967 lines, with territorial swaps but excludes the immediate recognition of Palestine as a full UN member. It also states that the withdrawal of Israel troops could begin only after the end of the two-year final-status negotiations.
With the Knesset dissolved, there are questions concerning how Israel will react to the drafts.