Lebanese soldiers have been ambushed in eastern Lebanon, in the remote region of Ras Baalbek, by a group of fighters. The group behind the attack continues to be unknown. A Lebanese security official who is unauthorized to talk to the media said six soldiers lost their lives in the attack. Lebanon has been fighting armed Islamists groups along its border with Syria and Iraq.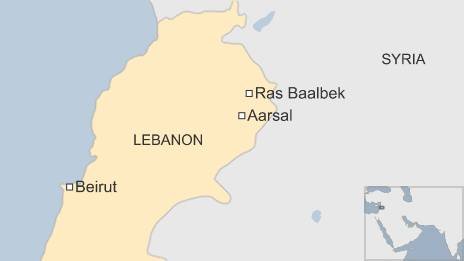 The patrol team was leaving one post for another in the Tal Hamra area when the attacked occurred. According to the security official, the ambush of the soldiers was followed by heavy exchange of fire before the armed group fled away. The military also called in aerial support.
Local media said dozens of fighters took part in the attack but didn't link them to any group. The Islamic State in Iraq and the Levant (ISIL) and the Nusra Front are all being fought by the Lebanese soldiers and many believe that they could be members of these groups although none is yet to claim responsibility.
There are fears that targets of the Lebanese army by the extremists could increase. In August, 20 Lebanese soldiers and police officers were captured in the border town of Arsal during a cross border raid by armed groups. So far, there has been evidence that 3 of them have been killed; two of them by beheading. The families of the captives have been staging a sit-in strike and blocking roads in Beirut in order to force the government to secure the release of those who are alive.
Countries that are sharing borders with Syria and Iraq have all increased their border patrols since the war in Syria and Iraq started. The region is rocked with extremists that are well armed.