The head of United Nations Industrial Development Organization – Investment and Technology Promotion Office (UNIDO-ITPO)/ the Arab Regional Centre for Entrepreneurship and Investment Training (ARCEIT), Hashim S. Hussein, has called on investors in the Gulf countries to venture into Small and Medium sized Enterprises (SME) in Morocco. The SMEs are considered as the back of the Moroccan economy and are the "future" for investors.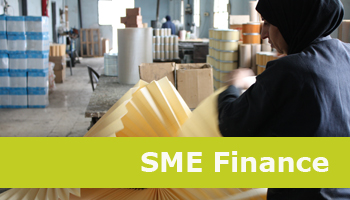 Hussein was speaking at the sidelines of the recently concluded fourth edition Gulf-Moroccan Investment Forum held in Casablanca when he said "our main duty is to help young entrepreneurs start and grow their businesses." Morocco is reported to have more than 800,000 SMEs that contribute around 40% to the country's Gross Domestic Product.
Hussein seems to be impressed by the outcome of the forum and is already thinking about "attracting younger entrepreneurs from both the GCC region and Morocco" during the next edition "because they are the future." He said that they will "pump fresh blood into the next Forum" as well as work towards "issues of interest."
Considering the potential that the SMEs possess, Hussein urged Moroccan entrepreneurs to participate in investment and entrepreneurial forums in order to attract investments. "In 2015, we will develop investment profiles in advance in order to lead to business-to-business (B2B) meetings in various sectors of interest," he said.
Abdulhasan Al-Dairi chairman of Bahrain's SMEs Society and also a board member of the Union of GCC Entrepreneurs pointed out that "finance is very crucial for SMEs." He urged banks to micro-finance entrepreneurs in order to help the enterprises to be sustainable and grow.
Moroccan SMEs are encouraged to participate in the upcoming International Entrepreneurs Investment Forum (IEIF) 2015 in Bahrain next month. More than 1,000 entrepreneurs will be present.