Tens of thousands of protesters were present in Yemen's southern port city of Aden to renew their determination for a breakaway from Yemen. The protest was boosted by the commemoration of the 47th anniversary since the south gained independence from the British. The South reunited with the North then known as the Yemeni Arab Republic in 1990 but the union was short-lived as the South declared independence in May 1994. The declaration led to a civil war and a military occupation of the region. Since then, the south continues to be under the control of Sana'a but tensions continue to exist.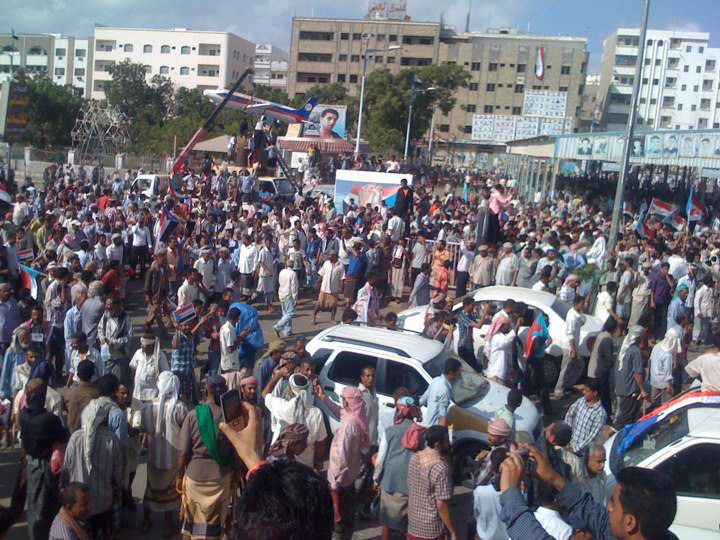 The ongoing protests that are intensifying independence calls are believed to be ignited by the anger and frustration of the southerners. Secessionists started camping in Aden since mid-last month.
A senior member from the Yemeni Socialist Party, which ruled the southern part of the country until unification in 1990, said the South's concerns have been "ignored without any good reason." According to him, after the departure of President Saleh in 2012, they negotiated for a unified Yemen with two regions, north and south, during the National Dialogue Conference but nothing has been done to that effect.
Hassan Baum, a hardline Southern Movement leader, told the protesters that there presence shows the "rejection of the people of the south of all projects and initiatives that do not fulfill their legitimate right to freedom, sovereignty, and independence."
Insaf Mayo, an MP in the Yemeni parliament and a member of the Islamist Al-Islah Party, the Yemeni wing of the international Muslim Brotherhood organization, blamed the country's authorities for their "absence of seriousness and credibility" regarding the southern region which has led to "frustration" among Southern secessionists.