Iran's Supreme leader, Ayatollah Ali Khamenei, has shared his views on the unending Iranian nuclear talks. Khamenei approved of the extension of talks but questioned Washington's ambition due to its "chameleon" statements. He shared his thoughts on Israel concerns about the nuclear program and vowed that Iran won't bow down to pressure but rather to a "fair and sensible" deal.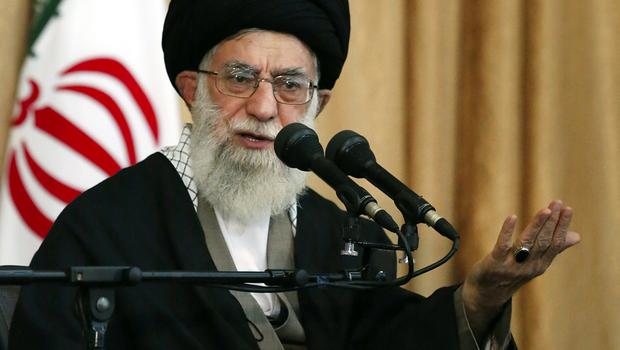 Ayatollah Khamenei said he is "not opposed to the extension of the talks, for the same reason that I wasn't opposed to the talks per se." He applauded the perseverance of the Iranian negotiators and encouraged them to continue standing "firm" as the "children of the revolution" and not to succumb to any pressure.
Expressing himself on a strong tone, Khamenei said that "bullying and excessive demands" will not be accepted by the Iranian state, its people or authorities and only "rational words…fair and sensible agreements" will be welcomed. If such a stance fails to drive towards an agreement, "we will not lose," he stated.
A deal cannot be reached if "they raise a word today. The other they withdraw from it, because of domestic problems," Khamenei deplored. He accused Washington of saying "different things in public and in private" and added that if the talks fail, "America will be the loser, as they need these talks to solve their domestic problems." He went on to say that "America is a chameleon, and every day makes new statements."
Ayatollah Khamenei also took the opportunity to clarify that they have "problems…with the U.S. government's bullying and excessive demands" but not the "with the U.S nation or country."
Addressing Tel Aviv's interest's in Iran's nuclear ambition, Khamenei stated that "Israel will be more insecure each day" regardless of the outcome of the talks.