A report has hinted that Saudi Arabia is getting ready to invest more than $60 billion in petrochemical projects while the plastic industry is also being developed to support economic diversification away from hydrocarbons. The upcoming Saudi Plastics and Petrochem 2015 trade fair is expected to give the authorities a major insight in some of the projects they are considering to launch.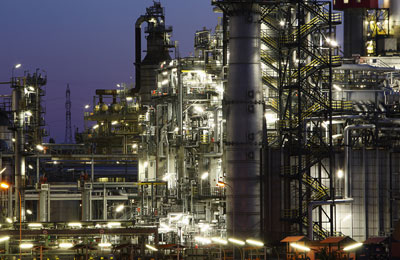 Around 33% of the existing plastic and petrochemical industries in Saudi Arabia are located in the western part of the country. According to Meed, the Middle East Business Intelligence, 26 projects worth around $15 billion are to be launched soon in the petrochemical sector while some other projects requiring around $46 billion investment are being planned.
Saudi Arabia is hoping to use its renowned international trade fair which gathers industries from all around the globe to complement its efforts. The 12th International Plastics and Petrochemicals Trade Fair to be held in March next year will be the right platform to discover the latest technologies, products and services used and offered by the plastic and petrochemical industries. The event is expected to showcase state-of-the-art plastics and petrochemical machinery and will provide Saudis with the opportunity to learn about the current industry trends and to network with industry professionals.
Last year's edition attracted 512 exhibitors from 26 countries with 10 international pavilions that proposed innovative products and solutions in the sector.
Riyadh has been known for its heavy dependency on oil revenues. The world is slowly moving towards renewable sources of energy. The United States, one of its major clients, has also turned towards hydraulic fracturing thereby reducing its demand for the Saudi oil. Global oil prices are also dwindling.