Hezbollah has been equipped by Iran with missiles that can reach targets in northern and southern Israel.  Naim Qassem, the deputy head of Hezbollah, said these missiles have "pinpoint accuracy" and have boosted the group's "readiness for any future war" with Israel. Analysts think that Iran's considerable military and financial investment in Hezbollah is intended to bolster its deterrence against a possible attack on its nuclear facilities by Israel.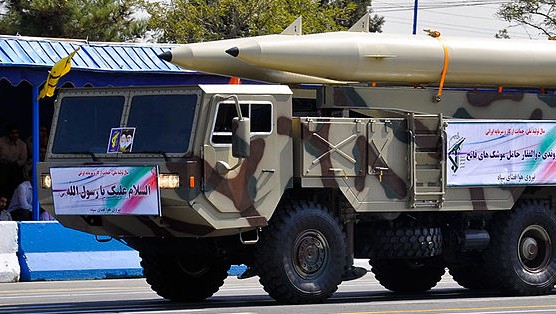 Last week, Lieutenant Commander of the Islamic Revolutionary Guards Corps (IRGC) Aerospace Force Brigadier General Seyed Majid Moussavi said that some of the Fateh class missiles that were developed by Iran a few years ago were given to the "Lebanese and Palestinian resistance groups." These groups are believed to be Hezbollah and Hamas respectively. Fateh ballistic missiles have a range of 250-300 kilometers but many think that its 4th generation version which has a range in excess of 186miles and can carry a 1,430 pound warhead was given to the resistance groups.
The possession of these missiles by Hezbollah means that Israel's nuclear reactor in Dimona, southern Israel, which is 140 miles south of the border with Lebanon and specific targets in Tel Aviv such as the Israeli defense ministry or Ben Gurion International Airport are all under the group's target range.
"When we are talking about the missile capability, it does not mean that only a number of Iranian missiles are delivered to Hezbollah, but such a capability includes the all necessary items for missiles, preparing, as well as training the experts" Qassem boasted. He stressed that the next "war will be much tougher for the Israelis."
An Israeli army general said in May that Hezbollah's arsenal "would not shame any army in the world."