Syrian jets have bombarded the city of Raqqa which is a stronghold of the Islamic State of Iraq and Syria (ISIS). Government forces were forced out of the Raqqa province by the ISIS by the end of August after heavy fighting.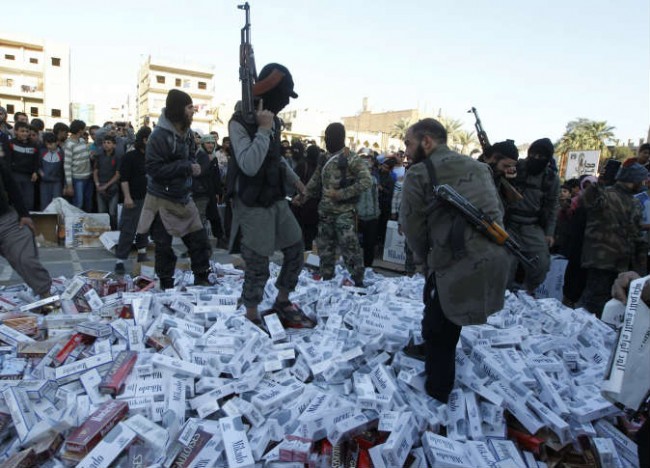 Diverging reports have been coming out of the city with regards to the casualties after the airstrikes. While a collective based in Raqqa called Being Silently Slaughtered claimed that 80 people were killed, the Local Coordination Committees fixed the number at 70. Another group monitoring the war pegged the number at 63.
10 fighter jets struck the city at least 10 times with majority of the strikes targeting the eastern part of the city, said Rami Abdulrahman of the Britain-based Observatory. He also claimed that "at least 36 of those killed are civilians" before adding that he can't confirm if the rest are ISIS fighters. An ISIS fighter acknowledged that the city has been targeted by government forces but didn't elaborate any further.
ISIS established an Islamic State with a Caliphate in the Middle East after taking over territories in Iraq and Syria. The group is currently being bombarded by fighter jets as part of an international military campaign led by the U.S.
For the past weeks, Damascus has increased its airstrikes on rebel held areas. Analysts think that the move is a race against time after the U.S and some of its allies promised to train and arm the rebels fighting against the Assad regime.
The rebels desire to oust President Assad has been weakened by their internal divisions. After more than 3 years of fighting, the government and the rebels have proven that victory will hardly come by.