British prime minister David Cameron has unveiled new anti-terror plans that will bar suspected british jihadists, including teenagers, who travel to Syria, from returning to the country for two years and they will only be allowed to re-enter if they consent to face prosecution, home detention, regular police monitoring and attend deradicalisation courses.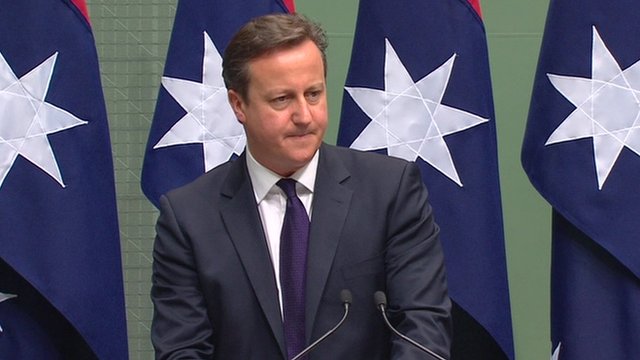 Under the new "temporary exclusion orders", teenage jihadists will be stripped from their passports while airlines will be denied landing in the UK if they fail to provide information on passengers.
More than 500 Britons have joined the extremist group "Islamic State" and around half of them are thought to have returned to Britain, raising growing concerns by the security agencies.
The new powers will be implemented on the basis of "reasonable suspicion of involvement in terrorist activity". They will last for up to two years, and can be renewed again at the end of that period. Those that attempt to return to Britain in secret will face a five year jail term under a new criminal offence.
According to some analysts, the implementation of the new measures are likely to prove controversial because withdrawing an individual's passport would effectively make them "stateless" and breach UN laws.
Passports of suspected UK jihadists could be seized for up to 30 days, and the decision would be reviewed by a magistrate after two weeks. At present, no decision can be made without the approval of the Home Secretary.