French defense & security Group Thales will supply Qatari ground and naval forces with a high-tech and secure satellite communication system that will enhance the Gulf country national security and protect its strategic interests.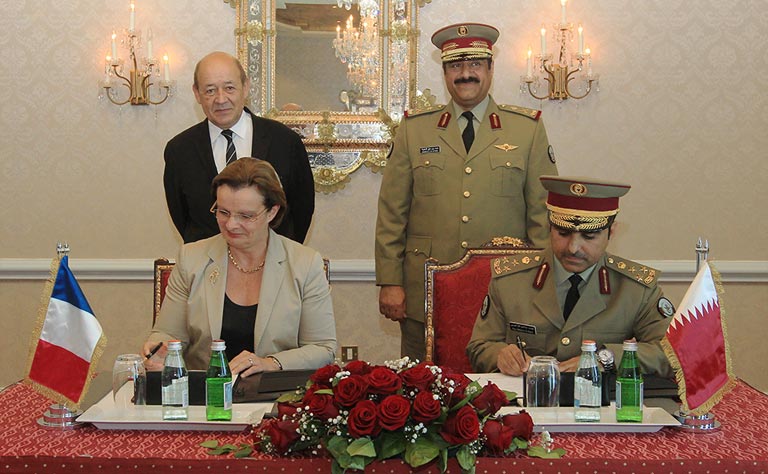 Under the contract signed lately by the two sides, Thales, which has not disclosed the monetary value of the deal, will supply the systems needed to transmit and receive communications via satellite, and to process data on the ground.
Thales secured communications technology has been selected by several NATO countries and forces in Afghanistan and elsewhere. It will be interoperable with other communications systems used by the Qatari armed forces, including combat radios and fixed networks.
Thales also pledged to provide Qatar with a "Network Operations Center" designed for planning and managing the whole system to be manned by the Qatari military.
The French military satcom solution will be delivered gradually to the Qataris and French experts teams will be set up to ensure the transfer of skills and technology to the Qataris.
Mr. Abdulaziz Falah Al-Dosari, the technology assistant to the defense state minister said his country has chosen Thales system after "a rigorous procurement process and over a year of technical evaluation".
For his part, Mr. Jean-Bernard Lévy, Thales Chairman & CEO thanked Qatar "for the vote of confidence", saying this "significant contract", which was obtained by his group after a long bidding process, will enhance the company standing in international markets.