Negotiations over Iran's nuclear ambitions are yet to come to an end amid 6weeks away from the self-imposed deadline. Iranian Foreign Minister, Mohammad Javad Zarif met with the five permanent members of UN's Security Council plus Germany in Vienna, Austria, but discussions have been "very difficult, serious and intensive," Minister Zarif stated.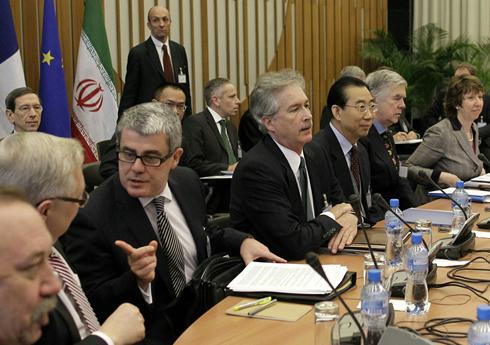 Iran is being urged to abandon its nuclear program by cutting its uranium enrichment capacity so that it would take it a long time to purify enough uranium for an atomic weapon. Tehran is reluctant to adhere to such calls because it claims that the nuclear program is designed to meet its growing energy needs and other peaceful goals.
The EU delegation is headed by its foreign policy chief Catherine Ashton whose spokesman Michael Mann stated that "diplomatic efforts to find a resolution to the Iranian nuclear issue are now in a critical phase." Iran has been slammed by sanctions from the EU, US and the UN Security Council to end its controversial nuclear program. Mann added that "we are trying hard to make progress and remain fully engaged to achieve a comprehensive solution" before the November 24 deadline.
Minister Zarif said "there was progress in all the fields" during the talks which did not only focused on problems but also on solutions. Tehran has rejected demands to significantly reduce the number of enrichment centrifuges below the 19,000 it has now installed, of which roughly half are operating.
Russian Deputy Foreign Minister Sergei Ryabkov thinks that Iran is determined to find an everlasting solution. "[I] am sure that Iran is not playing any tactical games here. I think it [Tehran] is seriously interested in resolving the issue and moving on," he said after end of Thursday's talks.