The Persian Gulf Cooperation Council (PGCC) has supported that the three Persian Gulf islands that are being disputed by Iran and the United Arab Emirates (UAE) belong to the latter. The remarks were not welcomed by Tehran and were considered to be interfering in its domestic affairs. UAE has been claiming that the islands of Abu Musa, the Greater Tunb and the Lesser Tunb are part of its territory but Iran has always responded that its ownership of the islands is unquestionable.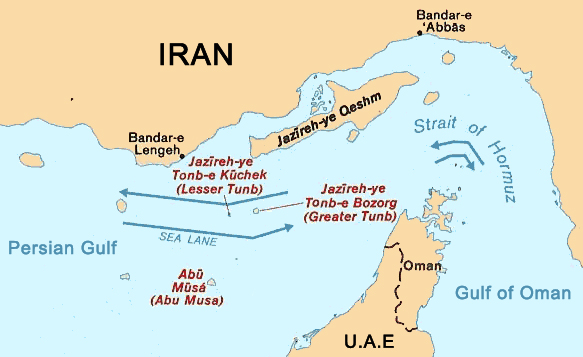 The claim made by the PGCC that the islands belong to the UAE was written in a statement released at the end of the organization's 132nd foreign ministerial meeting.
The spokesman of Iran's Foreign Ministry, Marziyeh Afkham, condemned and rejected the PGCC statement after stressing that it "is a clear instance of interference in the Islamic Republic of Iran's internal affairs." The Iranian government has always maintained that UAE claims of the three islands are baseless and unfounded. Afkham urged the PGCC to refrain from taking sides in the territorial dispute because such "stances have and will not have any influence other than deviating the public opinion and delaying the purposeful cooperation among the regional nations."
The three islands were under Iran's control according to history but they were taken over by the British in 1903. Before the UAE came to light, the islands were handed over to Iran in an agreement in 1971.
Iran urged parties to understand historical realities and the current conditions in the region before commenting on the matter because "good neighborliness, mutual respect and non-interference in others' internal affairs as well as attention to non-delusive realities comprise our principled policy towards the Persian Gulf littoral states."