Asiya Investments, an investment firm investing in Emerging Asia, has published in its weekly analysis that ties between the member countries of the Gulf Cooperation Council (GCC) and China in terms of oil trade is increasingly becoming very significant. Oil supply from the Gulf to China has been on the rise in the past years and the trend is expected to continue.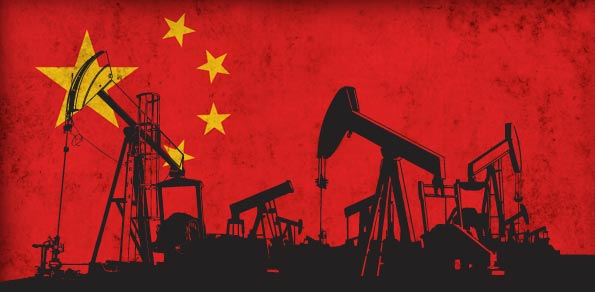 China's growing economy has led to its global quest for oil. It needs huge amounts of energy to facilitate the ongoing transition to a consumer-oriented economy. China is obliged to import oil because its deposits are already at full capacity and the ambitious plans to tap its large shale gas deposits are proving unrealistic. Beijing revised its shale and coal seam gas estimations from 160 billion cubic meters to just 60 for 2020.
According to Asiya Investment analysis, the Gulf and China are becoming very much interdependent. China's future depends on the capacity of the GCC to provide a steady flow of oil for the next decades, and the Gulf countries will not find a similar source of rising demand in the years to come, the analysis pointed out.
Kuwait, Saudi Arabia, Qatar and the United Arab Emirates (UAE) have all increased their oil exportation to China with Riyadh leading the table as it accounts for around 20%, 1,2million bpd, of the Chinese market. More than 33% of China's importation comes from the GCC. The percentage will rise by 2017 because Kuwait is expected to increase its exportations to between 500,000 and 800,000 bpd in the next three years from present 300,000.
Despite the important oil trade between the GCC and China, the latter has been unwilling to open strategic markets to foreign investors from the region.