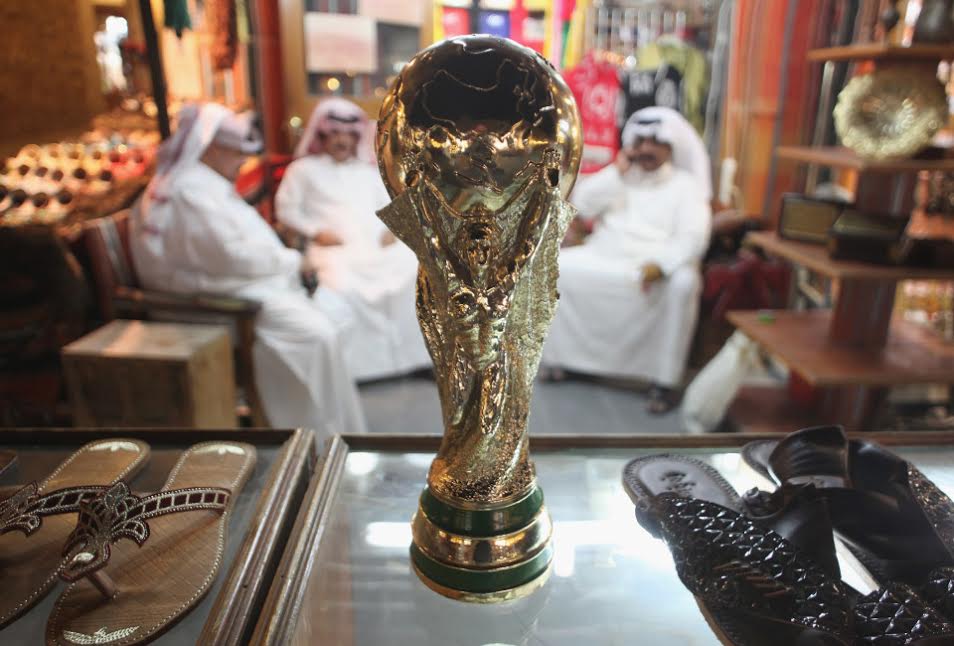 Qatar's hosting of the 2022 FIFA World Cup has been surrounded with controversies and criticisms. The latest to join the ranks is the Islamic State of Iraq and Syria (ISIS). The group released a letter addressed to Sepp Blatter, President of FIFA, to relocate the tournament to another country because Qatar won't be hosting it in 2022. The letter claimed that Qatar will be part of the ISIS within the next decade.
The letter was published a few days after Qatar's Supreme Committee for Delivery & Legacy published images of the Al Bayt Stadium described as "an entirely Qatari concept, reflecting Qatar's proud history and culture;" and in honor of the desert nomadic lifestyle. The stadium will be built specifically for the World Cup. Located in Al Khor City, the Al Bayt Stadium will also be surrounded by the new Al Bayt district, which will host retail space and restaurants, as well as landscaped paths for residents to use as horse riding, cycling and jogging tracks.
Qatar has not reacted to the letter nor did FIFA. In the letter, the ISIS claimed that football will cause "corruption and diversion from Islam." Almost all the Qataris are Muslims.
The world cup to be held in Qatar will be the first to be hosted by a country in the Middle East. However, Qatar has been accused of bending the rules to win the bid for the world cup thereby facing the risk of losing its right to host it.
Security concerns have never been an issue but with ISIS letters stating that the "Soldiers of the Caliphate State" dispose of "long-range Scud missiles that can easily reach Qatar," their suggestion for FIFA to search elsewhere could be taken seriously.