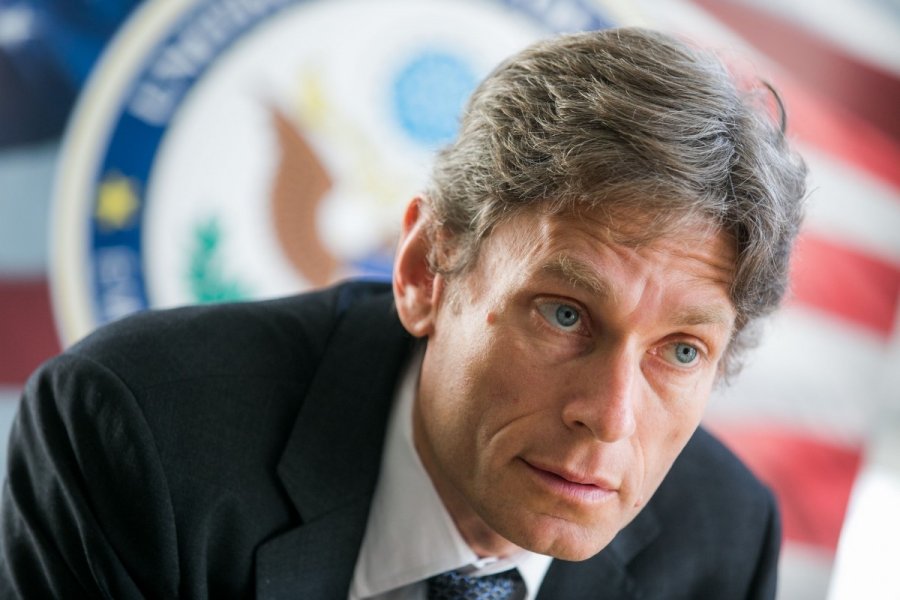 Tom Malinowski, the Assistant Secretary of State for the Bureau of Democracy, Human Rights, and Labor of the United States has been granted persona non grata in Bahrain after meeting representatives of a shite opposition party that was active in protests against the monarchy. The decision was revealed in a statement released by the Foreign Ministry a day after the American diplomat started his first official working visit to the country. Malinowski has been a tough critic of Bahrain's crack down on protesters.
Washington is baffled by the decision. State Department spokeswoman Jen Psaki said their "team is in close touch on the ground with the government to figure out what happened." Psaki added that Malinowski was on a mission to show support to the government's reform policies and reconciliation efforts.
The Foreign Ministry's statement claims that Malinowski "intervened flagrantly" in their domestic affairs. His meeting with a Shite opposition political party is considered to pose a "detriment" to other "interlocutors" and also "contravening diplomatic norms and flouting normal interstate relations."
Although Malinowski has not made a public statement since his arrival on Sunday, he had severely criticized Bahrain when he was the head of Human Rights Watch in Washington for more than a decade. During the 2012 anti-government protests, he described the country, in an article entitled "Prison Island", as a place where "police torture and abuse have simply moved from police stations to the alleyways and back lots of Shiite villages."
Bahrain and the US are major allies.  The latter hosts the U.S. 5th Fleet and has acquired $1.4 billion worth of U.S. military equipment since 2000. Bahrain is hoping that their "solid and firm" ties will not be severed by the decision.