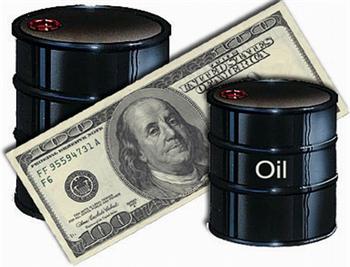 Kuwaiti oil minister Ali Al-Omair has paid a visit to Kuwait Petroleum Refinery site at Rotterdam where he was taking on a conducted tour to view the various departments and inspect their different installation. Al-Omair was accompanied by a delegation comprised of Nizar Aladsani, head of the Kuwait Petroleum Corporation, Bakheet Al Rashidi, head of Kuwait Petroleum International (KPI), Khaled Al Mushaileh, acting vice president of KPI Europe, Adnan Al Qallaf Group manager-stakeholder management KPI, Eman Al Sabah, and manager in the oil ministerآ's office, Khaled Al-Saee.
The Minister is on a three-day visit for talks with Dutch officials to strengthen cooperation in the oil and economic sectors. This is Al-Omair's first visit to the Netherlands since he took office in last January.
After touring the installations of the refinery in Rotterdam, Minister Al-Omair said he will be meeting with the Minister of Foreign Affairs and that of economy before leaving the country. Kuwait wants to increase its investment in Europe. The Minster acknowledged that the Kuwait Petroleum Refinery site at Rotterdam is one of their major installations before adding that they are searching for more invest investment opportunities. The minster is hoping that Kuwait "can succeed in resolving all the problems facing our investments."
The bilateral relations between the Netherlands and Kuwait have been strong.  Al-Omari said the rapports are "excellent" wishing that it will be continue to bear the fruits that will forever strengthening their ties. Kuwait's ambassador to the Netherlands, Hafeez Al-Ajmi, confirmed the warm ties between them and hailed the authorities for their cooperation.
With regards to further investments in Netherlands and in Europe in general, Al-Omari is hoping that they will have "good talks" with the different ministries.