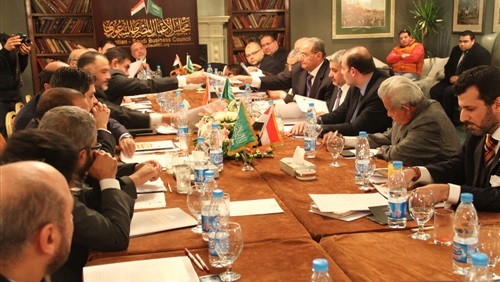 The Islamic Corporation for the Development of the Private Sector (ICD), a member of the Islamic Development Bank Group, and the chairman of the Saudi-Egyptian Business Council signed a memorandum of understanding (MoU) in Jeddah on Sunday. The MoU is aimed at reinforcing the cooperation between the two institutions and companies in Saudi Arabia willing to invest in Egypt. It will also be used as a framework for the future cooperation on the support of the Saudi companies in Egypt and agricultural projects in Egypt.
Cooperation between Saudi Arabia and Egypt is often facilitated by the Saudi Ministry of Trade and Industry and the Egyptian Ministry of Industry and Investment. There is also a Saudi-Egyptian Business Council which reassembles all the investors in the country. They work as partners of the ministries to uphold and promote economic relations between the two sister countries.
After signing the MoU, the Acting Chief Executive Officer Abdelaziz Mustafa said they hope to continue "cooperating with the Saudi companies, investing in Egypt, and will put its experience and expertise gained in order to provide the Saudi companies with Islamic finance solutions that will yield benefit to the cross border investments among its member countries."
Chairman Abdullah Bin Mahfouz represented the Saudi-Egyptian Business Council at the event. He acknowledged that they are willing to continue collaborating with the Bank. According to the Chairman, they "share a mission of supporting the Saudi private sector investments in Egypt, in the different cycles of the projects via the investment, the financing, the advisory services, the trade finance and the export insurance."
Yesterday, reports claimed that Riyadh and Dubai are planning to give Egypt $20 billion to Egypt after Al-Sisi won the elections.