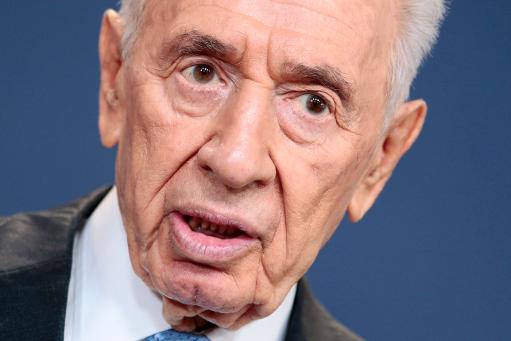 The presidential race in Israel has kicked off after the announcement by the Speaker of the Knesset, Israel's parliament, that the successor of President Shimon Peres will be elected next month. Peres was elected as president in 2007 and will soon celebrate his 91st birthday. Speaker Yuli Edelstein's statement opens the doors for those who are hoping to occupy the much more ceremonial post in the government to begin formal lobbying.
Israel's president is elected by the parliamentarians and aspiring candidates must receive the backing of at least 10 of their colleagues before they can forward a formal written request to the Speaker. The deadline for the submission of candidacy is 27 May and elections are slated for 10 June.
The speaker's announcement marks the end of vigorous unofficial lobbying by would-be candidates, among them Energy Minister Silvan Shalom who in March was questioned by police over allegations of sexual assault dating back to 15 years. Benjamin Ben Eliezer of the labor party is also hoping to replace Peres as president.
Ahead of the politicking, Speaker Edelstein has stressed on the importance of a healthy and dignified campaign that of "which respects the presidency, respects the Knesset, and that will enable all of us after the election to respect the man or woman chosen."
Energy Minister Shalom, from the right wing Likud party, has not officially confirmed his candidacy while Benjamin Ben Eliezer is reported to have already gathered the necessary support that he needs from the parliament to submit his dossier. Eliezer is a veteran politician who occupied different ministerial portfolios.
Most of Israel's executive powers lie within the hands of the Prime Minister. He oversees the day-to-day activities of the government.