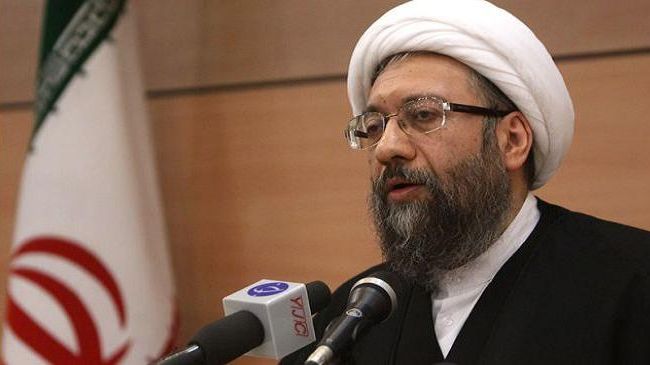 Iraq host thousands of members of the People's Mujahedeen Organization of Iran (PMOI) since in the 1980's but calls have emerged from Tehran for them to be extradited. PMOI is considered to be a band of "criminals" by the Iran's judiciary chief Ayatollah Sadeq Larijani. The movement was founded in the 1960's but its members have spent most of their time in Iraq after the Islamic revolution in 1979.
Iran wants Iraq to hand over an estimated 3,000 members of the PMOI based in a former military camp near the airport in Baghdad. Judiciary Chief Sadeq claims that they want to give them a "fair trial." Last month, the two countries signed a memorandum of understanding which include the extradition of criminals.
Shortly after a closed door meeting with Iraq's Chief Justice Medhat al-Mahmud, the Iranian Judiciary Chief stated that "most of these people (PMOI members) have confessed to their crimes and we expect our friend and brother country to extradite them within the legal framework."
PMOI members took up arms in 1979 against the Islamic revolution although they opposed the Shah that was ousted. They are being accused for murdering thousands of Iranian civilians and officials. The group has not commented on the Iranian demands.
It is possible that Baghdad sends them to Tehran because the two governments share strong ties. The members of PMOI had a peaceful stay under Saddam Hussein's rule but the American invasion in 2003 has affected. The group was disarmed and since the departure of the US troops in 2011, several of its members have been killed in attacks.
In March, Iran's ambassador to Iraq, Hassan Danaeifar, said Tehran was ready to pardon 423 PMOI members, after investigation showed they are not guilty of any crimes.