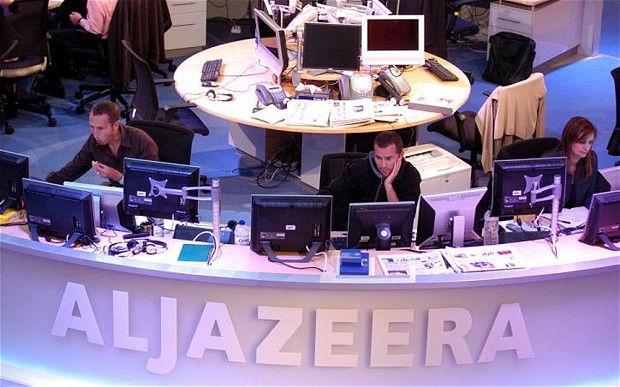 Reports from The National have claimed that the Emir of Qatar, Sheikh Tamim bin Hamad Al Thani, is behind a television project that will soon be launched in Europe to counter the well-known Al-Jazeera news network. The decision is said to be prompted by the recent allegations that Qatar has a soft side for the Muslim Brotherhood in Egypt. The motor behind the establishment of the new channel is Azmi Bishara, a Jew who once compared himself to Alfred Dreyfus.
Although the channel will be based in London, it will be broadcasting across the Middle East and North Africa. The channel is expected to give a wider view of events happening around the world with a perspective expected to different form that of Al Jazeera's. The National claimed that the Emir decided to go along with the idea because of widespread criticisms that Qatar has been too lenient with the Muslim Brotherhood. Egypt classified the Brotherhood as a terrorist organization around the end of last year.
Qatar's support to the Muslim Brotherhood did contribute to tense diplomatic relations with Saudi Arabia, Bahrain and the United Arab Emirates before all the three governments recalled their ambassadors. Digital Journal has reported that they have now reconciled.
The main backer of this new channel is a man named Azmi Bishara who is said to be "fairly anti-Brotherhood." He is the director of the Palestinian Arab Center for Research and Policy Studies which is based in the Qatari capital Doha. Bishara is a former member of Knesset but went on a self-imposed exile after investigations for money laundering and treason were opened against him. He was accused of passing intelligence to the Hezbollah group in Lebanon when it was at war with Israel in 2006.